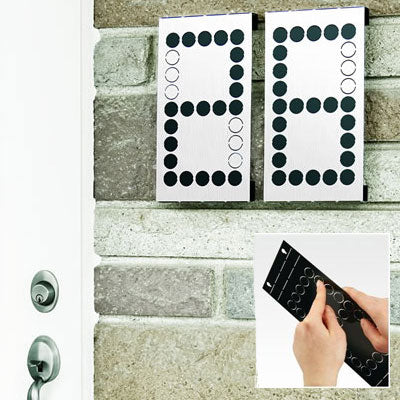 Umbra Door Number
Express next day delivery available (order before 12 noon)
Checking local pickup availability


Numbra Door Number A series of adjustable tabs create the individual digits that identify your dwelling. Each metal sheet creates one number, and can be reversed to expose either mat black or brushed nickel.
Concealed mounting is created by folding over the top and bottom strips.
Mounting hardware not included
Size: H 23 cm, W 12 cm.
Designed: 2006