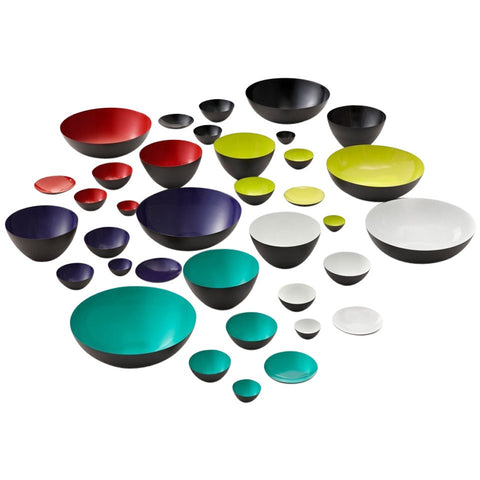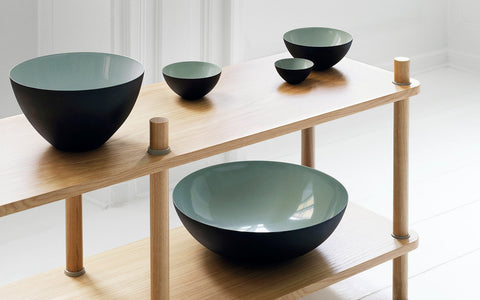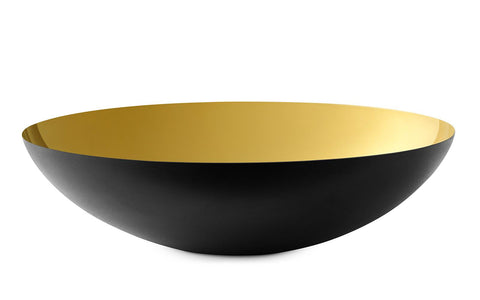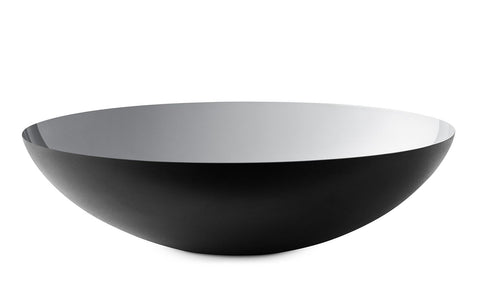 Normann Copenhagen Krenit Bowls 710 cl
Express next day delivery available (order before 12 noon)
Checking local pickup availability
Its shape has set the trend for later designs of bowls, and the shape of the bowl is just as perfectly suited for the home today as back in 1953.
Use the Krenit Bowl for nuts, snacks or simply as decoration. Create your own look by mixing Krenit Bowls in different colours and sizes.
Krenit is made of pressed steel with a matt black outside. The inside is painted in a glossy contrasting colour.
The inside on the Silver version is polished steel. The inside of the Gold version is polished steel with coating.
Materials: Steel
Size & Weight:
H: 12 x Ø: 38 cm
2,125 kg
Maintenance:
Avoid use of steel kitchen utensils. Not suitable for microwave oven and dishwasher. Wash by hand and wipe thoroughly.