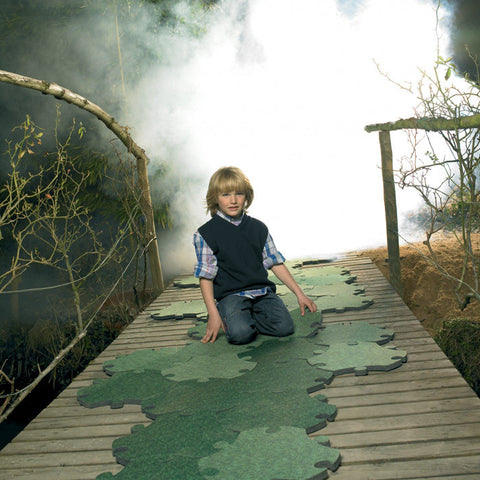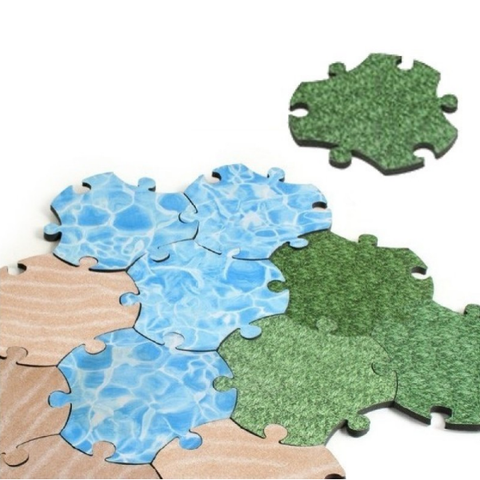 Magis Kids Puzzle Carpet
Express next day delivery available (order before 12 noon)
Checking local pickup availability
Magis Kids Puzzle Carpet
Magis Kids Puzzle Carpet - Sand, grass or water – on what for a ground does your child like to play the most? You can choose between this three grounds for the Puzzle Carpet that Satyendra Pakhalé has designed according to the "me too" series from Magis.
If there is snow outside, the children would still want to play on green fields, like in summer, and then Puzzle Carpet is the solution. Or maybe you prefer the beach-feeling on cold days – the sand ground invites to imaginary sun evenings.
You see, fantasy has no limits. The soft, foamed polyethylene with polyester fabric is extremely robust and at least equally versatile. And that puzzles are a mind-training for young people and grown-ups is already well known. Pretty side effect: even in the ocean there are no wet feet and the playing on the grass will end absolutely spotless.
More details:
Design: Satyendra Pakhalé

Material: carpet out of soft, foamed polyethylene with polyester fabric.

Measures: width: 36 cm, height: 1.5 cm
Please note that this article is about puzzle single puzzle piece (W 36 cm)!
About the brand