Luceplan Costanza Telescopic Floor Light w Dimmer
Express next day delivery available (order before 12 noon)
Checking local pickup availability
Luceplan Costanza Telescopic Floor Light w Dimmer
Costanza Telescopic Floor Light with Sensor Dimmer
Origin: Italy
In Costanza "the switch has moved!" The lamp uses a sensorial dimmer rod close to the light, which has only to be lightly touched to adjust its on-off intensity through four levels of brightness. The lightweight and washable shade, resting on two points of balance and therefore capable of oscillating if bumped, diffuses a warm and pleasant light. Its unmistakable, subtle but structurally solid profile fits naturally into any interior, thanks also to the telescopic rod that can be adjusted to different heights. Costanza poses no restraints on matching styles. It is fascinating and inimitable and can recreate the most traditionally accepted atmospheres as a domestic image. It is always in the vanguard with its refined technology. Its square aluminium base, treated with rotational brushing, emphasises the quality and distinction of its material.
Bulb: LED E27 Dimmable or 105W HSGSA E27 Energy Saver (not included)
Size: H 120/160 cm Base 18 x18 cm, Shade Dia 40 cm.
https://youtu.be/N2cv_La5KzI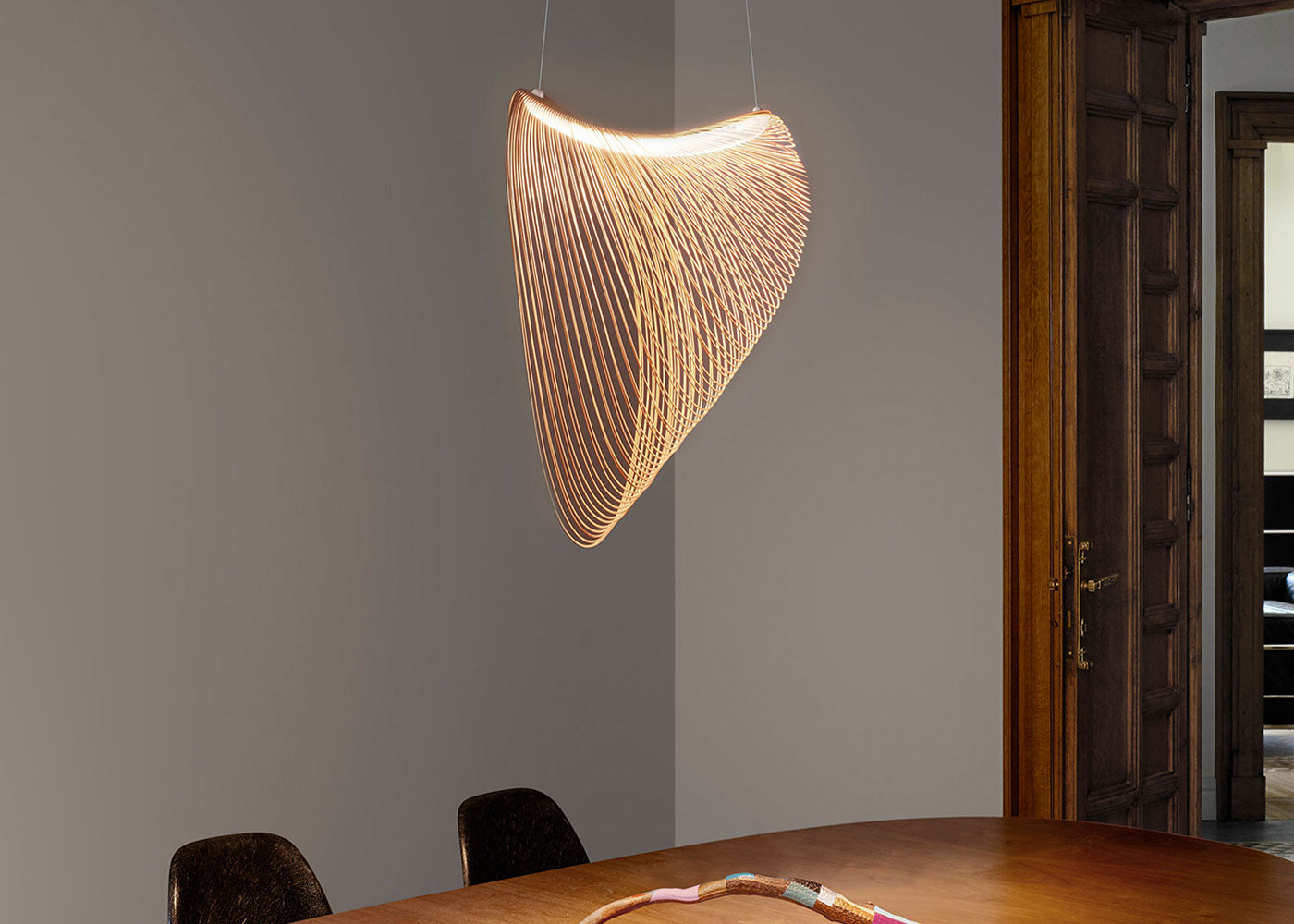 About the brand