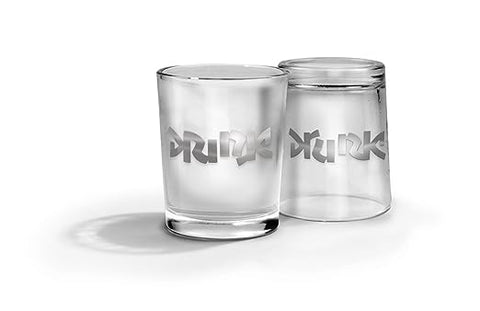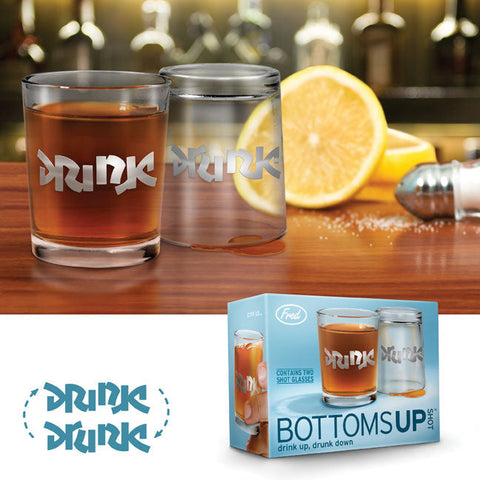 Fred Drunk Shot Glass 2pcs
Express next day delivery available (order before 12 noon)
Checking local pickup availability
Each Bottoms Up shot glass is helpfully labelled ?drink? so you know which side to fill. Knock it back and flip it over, and you get a similar-looking, though decidedly different message.
This sort of typographic magic is called an ambigram a calligraphic design that manages to squeeze two different readings into the same set of curves. The curves have a third meaning as well: Hand over those car keys, buddy!
Fred have packed two oversized 4-ounce glasses in each colourful gift box.