Eva Solo Fridge Carafe 1L
Express next day delivery available (order before 12 noon)
Checking local pickup availability


The fridge carafe has been designed in a simple, classic milk bottle shape - the size of which fits neatly into the fridge door. The mouth of the carafe is large enough for ice cubes and sliced lemon and also features a flip-top lid that opens automatically when you pour.
This means that you avoid the fridge aftertaste or ice cubes splashing down into the tumbler and of course, there is the added bonus that the carafe is a decorative element on the table.
Dishwasher safe.
Materials: Glass, Stainless steel. Size: 1 litre.
Designed: 2007 Denmark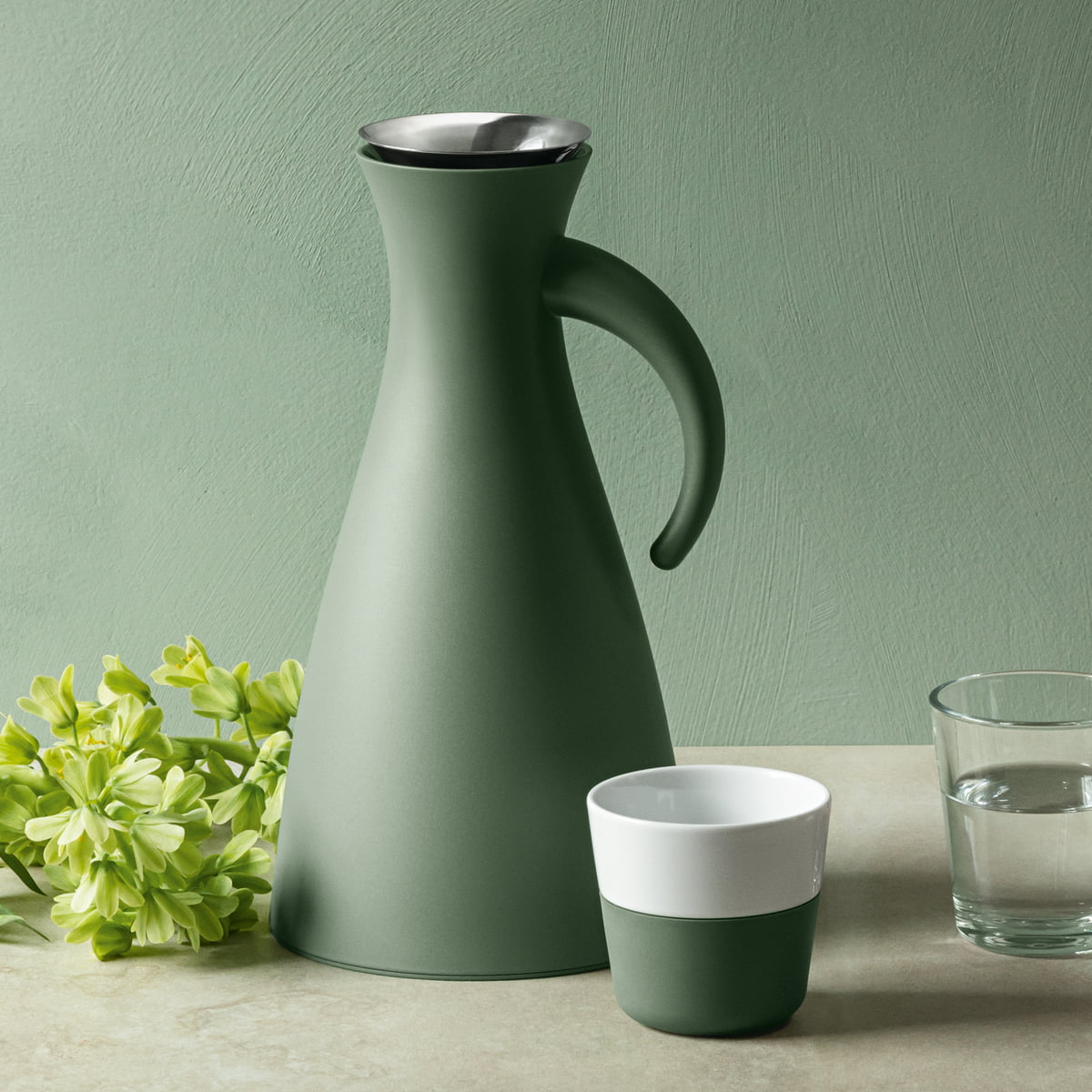 About the brand