Arne Jacobsen Station Table Clock 11cm
Express next day delivery available (order before 12 noon)
Checking local pickup availability


The world-renowned architect's table clock with alarm feature was created in 1939. Its graphic look and metal base – clearly referencing his own Ant and No. 7 chairs – make the clock an ideal gift for the design enthusiast.
The clock is perfect for any contemporary home.
With its updated features, such as snooze and light sensor, it doubles as an efficient alarm clock. Available in black and dark red.
Designed: 1939 AJ Station Table Clock Denmark
Material : PMMA lens, ABS plastic
Size : Height 12 cm Width 11.30 cm Depth 6.70 cm Diameter 11 cm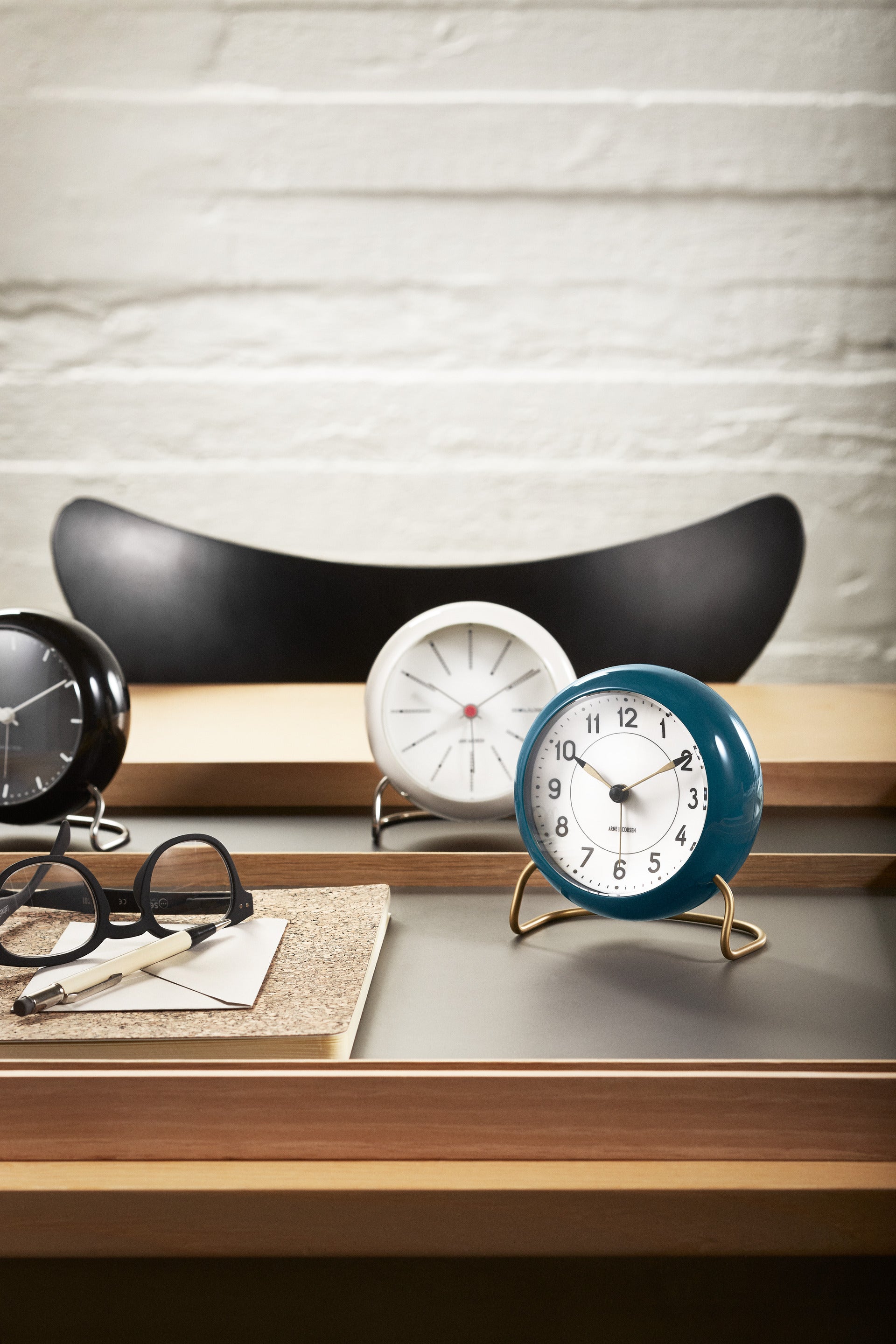 About the brand