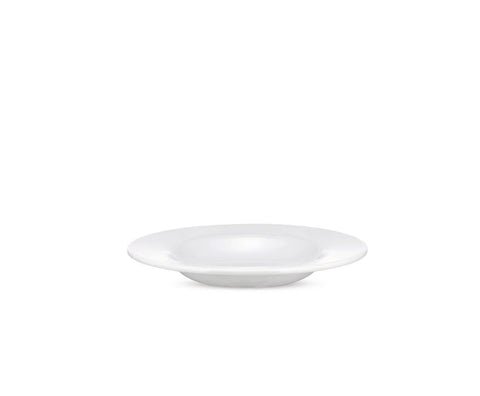 Alessi Bowl White Porcelain PlateBowlCup
Express next day delivery available (order before 12 noon)
Checking local pickup availability
Alessi Bowl White Porcelain PlateBowlCup
The minimal design chosen by Jasper Morrison for the soup plate of the PlateBowlCup series makes even the simplest table sophisticated. The white porcelain exalts the shapes of the plate by reflecting light on it.
The search for "normality" in Jasper Morrison's work gives his designs an aura of sophisticated simplicity. "This is all you need to set out a great daily table." Jasper Morrison.
The porcelain small bowl of the PlateBowlCup series offers a versatile use thanks to the purity of its shapes, making it perfect for every table, from breakfast to dinner.
The salad bowl of Jasper Morrison's PlateBowlCup series has a minimalist design and attention to details. The special design of the board gives the object a sophisticated simplicity. Made of white porcelain, like the other objects that make up the tableware, the salad bowl is available in two sizes.